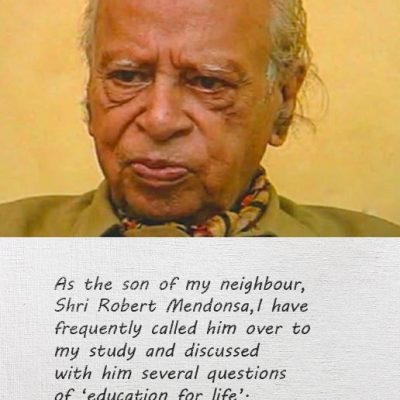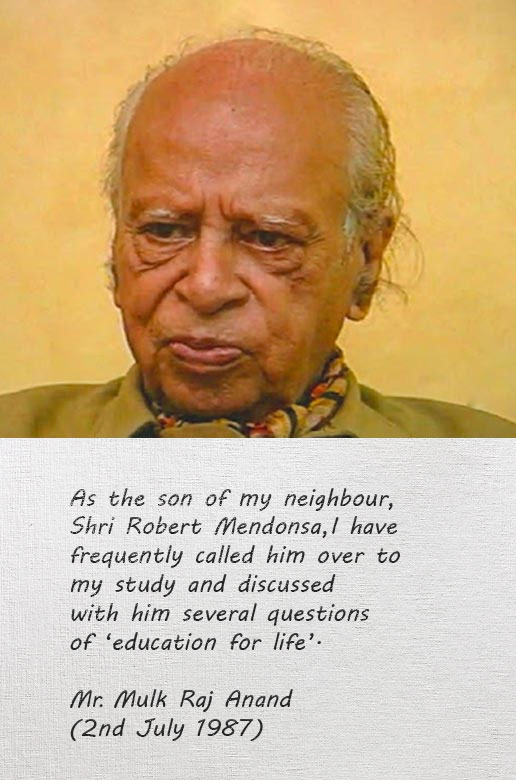 Exposure to People of Wisdom
At the age of 17, (1987 -1992) Vivek spent a lot of time with the NCERT Chairman and Padma Bhushan Dr. Mulk Raj Anand, who was his neighbour. Helping him put on his sandals, receiving elite guests,(the likes of Shobha De, Shabana Azmi, and people who formulated the constitution) posting his letters in Colaba Post Office , and even handing him his warm water, honey and brandy became a ritual for Vivek.
Read More
It was the rewarding experience of being around a person like Dr. Anand and the urge to learn from him that made Vivek spend time with him. The well-dressed man in Khadi with a flamboyant nature became an inspiration for Vivek.
Dr. Vivek is complimented most on his work ethics, value for time, high energy level, implementation skills and accomplishments. His zeal for work has created an unmatched dynamism in him. This enthusiasm was also seen when he managed to meet the Sheriff of Mumbai and suggested the introduction of trash bags at a young age of 19 years in 1989.
Read More
With the Sheriff's approval, young Vivek started the business partnering with Ms. Kunti Oza who was several years senior to him. Ms. Kunti would procure the orders while Vivek bought all sizes of HDP and LDP bags from Abdul Rehman Street and supplied them all across Mumbai. His driver helped him segregate the bundles of bags into sets of 100. Vivek shared some money with him in return and took him along to snack joints he visited. For three years Vivek was a one man army and worked with focus and passion.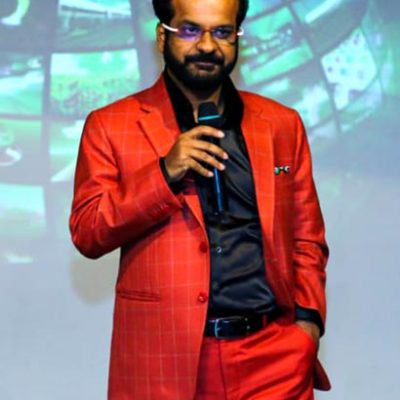 Vivek was always motivated to do something new and challenging. At the age of 18, he came across his mentor Dr. P Navin Kumar. Dr. Navin was conducting a meeting at the church hall for a few elderly people. Vivek walked up to him suggesting the formation of a youth wing. He suddenly sensed a challenge and was thrilled to hear that there already existed such a wing that had closed down.
Read More
He collaborated with Suhani to print posters and prepared to launch the youth wing again. It, finally, turned out to be a success. The youth loved the program. Boys and girls equally enrolled. As it revolved around social service, even though the society was conservative, parents allowed children to join.
Every Friday they arranged meetings and invited a well-known personality from various fields of art, literature, music, or social reforms as a speaker. Yusuf Merchant, Medha Patkar, DCPs and ACPs of police were a few people he was rubbing shoulders with at that young age. Vivek was always confident and invited his esteemed guests home for meetings.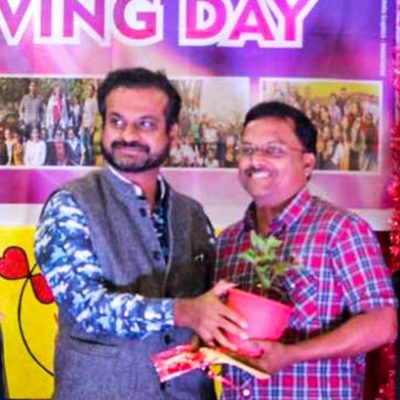 Speed in Thoughts and in Deeds
Vivek realized the dignity of labour at an early age. As he fell short of pocket money at the end of every month, Vivek was industrious enough to earn his own money through various odd jobs.

Read More
Be it a summer job of getting survey forms filled for a market research agency SAMIR where Suhani recommended him, Vivek earned his extra income resourcefully. No job was small for him.
At the age of 18, he organized a huge event with Mrs. Smita Shah on the Gandhi movement where he met up with Mahatma Gandhi's secretary Usha Ben Mehta. Also, his speech on Jamnalal Bajaj (Roles of a constructive worker, social reformer, political leader, freedom fighter, industrialist and founder of the Bajaj Group) was appreciated by Mr. Shekar Bajaj. To Vivek, whatever he did, had to have an incredible impact, which meant going the extra mile to add authenticity and genuine facts to it.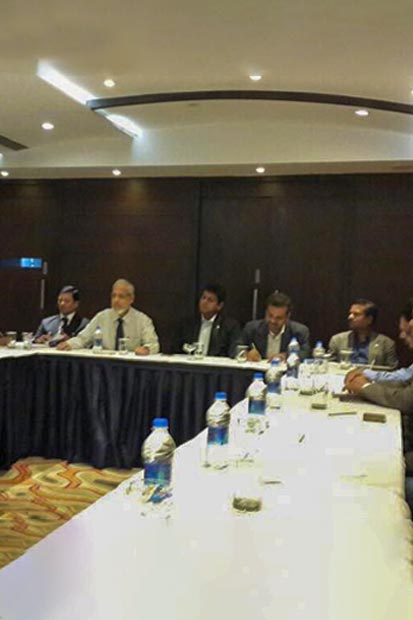 Empowering with Education
Today, he is an advisory board member of numerous colleges and institutes and also provides career guidance counselling to the youth.
He is often invited at various educational institutes as a speaker and expert to train young minds. He is also a Faculty at Xavier's Institute of Communication educating with his insights on new-age sales and marketing trends.
Read More
He is part of the advisory board at BIMTECH- Noida, (Birla Institute of Management & Technology) for Marketing, SIES -Nerul, and St John's Institute – Palghar. He is also a prominent member of Welingkar Admission Committee, and St Andrews – Bandra as NAAC Committee member.
Contribution to the Optometry Industry
With support of Mr.Vijay Thorat, Dr. Vivek set up the 1st Degree College of Optometry in Maharashtra at Bharthi Vidya Peth, Pune in 1998 and was asked to be the Vice-Principal at the age of 28 years. He was instrumental in preparing the entire syllabus and launching the Institution.
Read More
He is also Founder Lifetime Trustee of The Association of Schools and Colleges of Optometry (ASCO) India, an organization committed to promoting, advancing and achieving excellence in optometry education in India.
Vivek has been conferred with the Essilor award for "Outstanding International Contribution to Optometry 2015", by the American Academy of Optometry. He was bestowed with the prestigious Divya Sanman Award (Maharashtra Chapter) for his benevolent, enthusiastic support to the cause of Optometric Education on World Optometry Day Function.

Use, abuse, misuse, reuse, refuse – 5 enemies of building long lasting relationships.
– Dr.Vivek G Mendonsa